PACK 196 - Perkasie
Pack 196 meets at Deibler Elementary on Thursday evenings from 7:00 - 8:30 pm. You do not need to be a student at Deibler, several of the Cub Scouts attend other private and public elementary schools in the area including Seylar and Bedminster.
Click on the below links to view photo albums.
Cub World Summer Camp Pictures 2007
Click here to watch a video slide-show from Cub World Video (turn your speakers on to hear "You Got A Friend In Me"
---
ANNOUNCEMENTS... ANNOUNCEMENTS... ANOUNNNNNCEMENTS.............
PACK 196 FUNDRAISER – CONCESSION STAND
Buc-Le Aero Sportsmen - 2007 Warbirds Over Pennsylvania
FRIDAY JULY 27 - SUNDAY JULY 29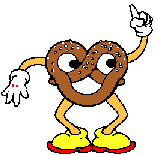 CLICK HERE TO DOWNLOAD SIGN-UP SHEET